Initially, I was skeptical
I really didn't know very much about the healing powers of chiropractic. Chronic headaches and neck pain were a big part of my life in high school and college, and despite chronic muscle relaxers, the problems kept coming back.
I had heard some "miracle" stories about chiropractic adjustments permanently getting rid of headaches, but I didn't really believe them – until I tried chiropractic care for myself. My chiropractor had testimonials of dozens of satisfied practice members on the wall – people, who in some cases, had tried everything else to no avail. Chiropractic was their last hope and it worked! It performed miracles without any drugs and surgery to boot. That's when I decided to become a chiropractor. To help people increase their health naturally and attain a better quality of life – that's what I wanted to do.
Chiropractic Education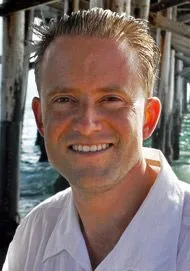 Dr. Elisha Van Deusen, D.C.
After earning my Bachelor's in Biology from the University of California, Irvine , I attended Southern California University of Health Sciences for my chiropractic training. The careful detail of anatomy and neurology classes honed my clinical skills with greater certainty. Skillful instruction with different techniques gave me healing hands. Finally, numerous wonderful patient encounters in clinical practice instilled a caring heart to deliver safe, natural healthcare to people just like you.
At Newhope Chiropractic
Our practice operates to secure better health and wellness for all practice members. We deliver this safe and naturally through chiropractic adjustments that address the cause of the problem, not just the overlying symptoms. True health cannot be found in a pill – it can only come when physical, chemical, and emotional stresses are removed from the nervous system. Then, and only then, can the body begin to heal itself and function the way it was intended. We are partners with our practice members in their care, and our job is to remove the interference that is preventing true healing. There is nothing more gratifying than changing a life of sickness to one of optimal well-being.
At Home
One of the unique joys of practice is that I get to work with my wife, Dr. Leslie Van Deusen, D.C., also a chiropractor. After meeting in chiropractic college, we knew right away that we were not only a perfect match personally, but that we wanted to share chiropractic with our community together. Together with our daughters, we enjoy hiking, spending time with family, exercising at the gym, and traveling.
Regular chiropractic care is of the utmost priority, just like regular exercise and a healthy diet. Getting adjusted at least once a week and a good balance of cardiovascular training and strength conditioning keep me in the shape I need to be in to deliver optimum health care to my practice members.
Some of the hobbies I enjoy include: travel, photography, reading, snowboarding and working out.
Dr. Elisha's Professional Associations
Actively involved with the German American Business Association.
California Chiropractic Association.
Volunteer for Healthcare Screening Services at Orange County Fair
Member of ICA (International Chiropractors Association)
Thank you for visiting our site! I look forward to meeting you personally and learning how we may be of service to you. Please give our Costa Mesa office a call, or email me using the link below and let's arrange a time to explore your options.