Dr. Leslie & Elisha Van Deusen, D.C.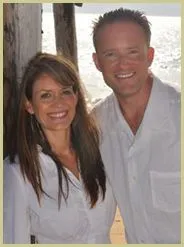 You've probably heard the saying, "Two heads are better than one." We've taken that to heart at Newhope Chiropractic. With two chiropractors on staff, you get the benefit of extra brainpower. Especially with difficult cases.

Dr. Elisha Van Deusen, D.C.
Initially, I was skeptical; I really didn't know very much about the healing powers of chiropractic. Chronic headaches and neck pain were a big part of my life in high school and college, and despite chronic muscle relaxers, the problems kept coming back. Read more»
---
Dr. Leslie Van Deusen, D.C.
As the daughter of a chiropractor…. I thought everyone was getting adjusted!
I was working in my fathers chiropractic office when I meet a most remarkable patient. Her name was Millie and she was a very nice woman. She had been seeing my father for some back pain but little did I realize how the chiropractic care was going to change her life. Read more»