As the daughter of a chiropractor…. I thought everyone was getting adjusted!
I was working in my fathers chiropractic office when I met the most remarkable patient. Her name was Millie and she was a very nice woman. She had been seeing my father for some back pain but little did I realize how the chiropractic care was going to change her life. One day, as she was scheduling her next appointment, she excitedly told me " I slept in my bed for the first time in 8 years!"
Astonished and not knowing exactly what she meant, I gave her a look that she understood to mean that I did not know what she was talking about. She further explained that before coming to see my my father for chiropractic adjustments she had to sleep in her LazyBoy recliner because it hurt too much to sleep in her bed. After getting adjusted, she felt so much better she could sleep in her bed again…. after 8 long years. Well, I knew right then and there that more people needed to know about chiropractic. That is when I knew that I needed to be a chiropractor.
Becoming a Chiropractor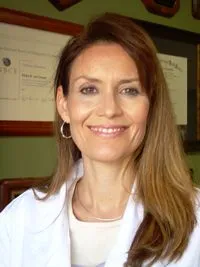 Dr. Leslie Van Deusen, D.C.
I graduated from Southern California University of Health Sciences in Whittier California as a chiropractic physician. My experience was amazing! I soaked up every bit of incredible information on the miraculous human body. It is truly a dynamic 'machine' that has an incredible ability to heal, adapt and function despite the way in which we sometimes abuse it. However, through the science and art of chiropractic we can enable the body to function optimally for maximum strength, vitality and energy.
Our Mission at Newhope Chiropractic
Our practice operates on a mission. That mission includes the premise that we desire to educate and enable our practice members to live, laugh and enjoy life with maximum vitality and wellness. We attain that through careful consideration of each practice member and their individual needs. We pride ourselves on specific adjusting techniques and a personal approach that you will find unique and refreshing.
I am married to my chiropractor and I couldn't be happier!
My husband and daughters are the light of my life and inspire me everyday to be the best I can be. We love spending quality family time hiking, skiing and traveling with our two daughters. Keeping balance is a key component to happiness and fulfillment. I feel that my profession helps others to achieve that balance as well. When you feel better, you can bring more of yourself to every aspect of your life creating a true wellness lifestyle.
I workout a minimum of 4 times per week. I like to vary my workout to keep it interesting, but it always includes cardio and weight training. Therefore, we keep lots of fresh fruits and vegetables on hand and take a whole food supplement to keep healthy and strong. Getting regular adjustments is a must for our family. The phrase "An ounce of prevention is worth a pound of cure" still holds true and works for this busy family.
Dr. Leslie's Professional Associations
Former Fountain Valley Chamber of Commerce President 2010
Board Member of Fountain Valley Chamber for 5 years
Member of Business Network International
2010 Mayors Ball Committee member
Former Chamber Ambassador
Former President of Toastmasters International
Four year Director of the Chamber of Commerce
Fundraiser/ Volunteer for Juvenile Diabetes Research Association(JDRF)
11 Year Volunteer for healthcare screening services at OC Fair.
Enough about me! Give Newhope Chiropractic a call and lets get you and your family on the path the better health naturally.